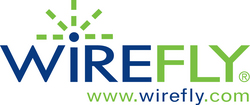 Reston, VA (PRWEB) August 01, 2011
Wirefly, the Internet?s leading authorized online retailer for cell phones and cell phone plans, today announced the launch of a weekly 24-hour flash sale that will give its customers another huge opportunity to save big when shopping for cell phones: Wirefly?s ?Take Fifty? Smartphone Sale.
Beginning Wednesday, August 3 and running every Wednesday for the entire month of August, Wirefly will post a video on its YouTube Channel (http://www.youtube.com/wirefly) revealing an exclusive coupon code for an additional $ 50 off the purchase of one of the most sought after, high-end smartphones currently on the market. Each week, the ?Take Fifty? video will feature a different in-demand phone and a new coupon code, which will only be valid for 24 hours.
?Wirefly has always been synonymous with savings and selection when it comes to shopping for the latest cell phones. This ?Take Fifty? flash sale will give our customers an incredible discount on top of our already everyday low prices,? said Dave Rook, chief marketing officer of Wirefly?s parent company, Simplexity.
Each smartphone deal and $ 50 coupon code will be announced on Wirefly?s YouTube channel, youtube.com/Wirefly, every Wednesday at noon (Eastern Time). The coupon code will be valid for 24 hours – until noon (Eastern Time) the following day.
?We chose Wednesdays for our ?Take Fifty? flash sale because in August this gives our customers not four, but FIVE chances to save big on their favorite smartphones,? Rook added.
Wirefly has become America?s trusted source for cell phones because it makes shopping for cell phones fast, easy, and affordable. In addition, Wirefly offers an array of services aimed at improving the mobile phone buying experience, including:

Related Android Posts: